Sales – Rental – Maintenance
RAIL-ROAD SHUNTERS

Electric pusher-puller range
Electric shunters
are ideal for non-polluting traction of tramways, metro, wagons, bogie, etc.
Traction by electric motors and regenerative braking make an ideal and non-polluting tool for working in a workshop, maintenance centre, underfloor wheelset lathes, etc.
For all that, the SOCOTRAC electric shunters are perfectly suitable for outdoor use given their design using components with very high protection ratings (IP) that make the machine fully leaktight.
Their high-performance batteries provide unequalled power reserve and charging time.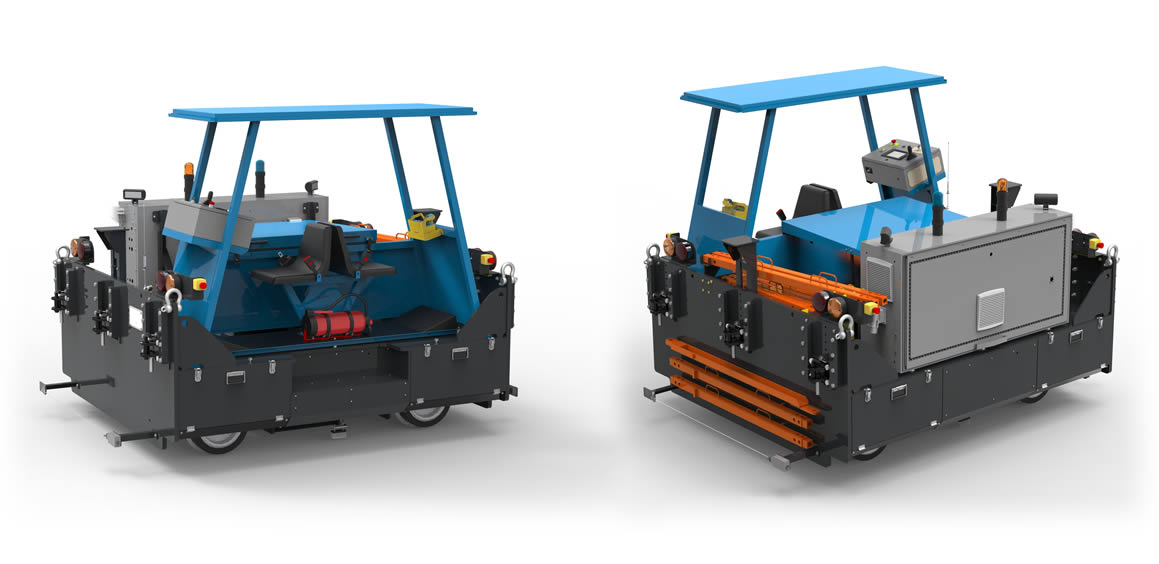 With a Rail-Road module version and a very tight turning circle, this easy-to-handle engine can circulate off rail and operate in very restricted spaces.
The many possible SOCOTRAC electric shunter versions mean a product suitable for your needs :
Radio control
Can interlock with underfloor wheelset lathe and bogie lifting system,
Many coupling options: (semi-) automatic hitches, towbars, buffers, etc.
22 or 44 kW motorisation
Contact us
Would you like more information?